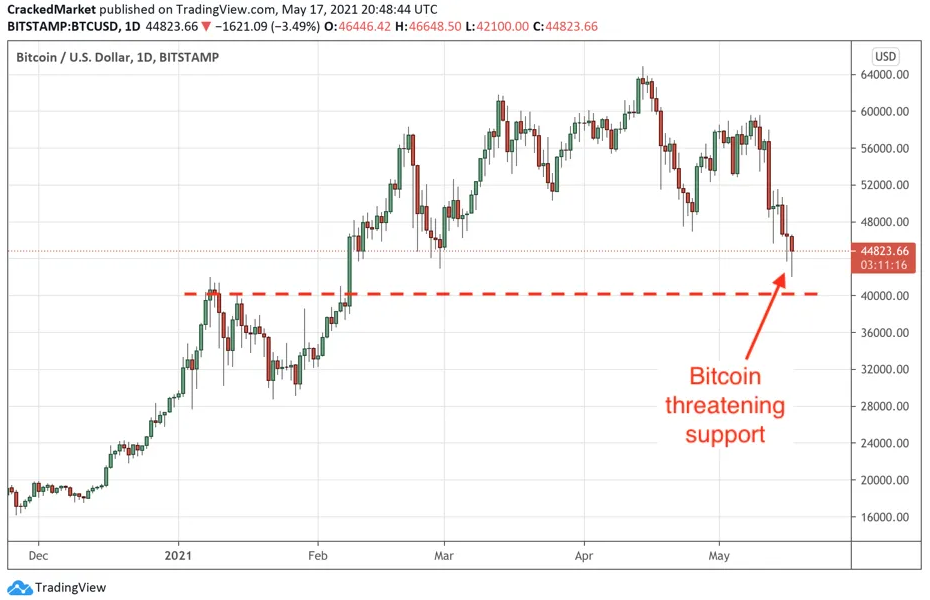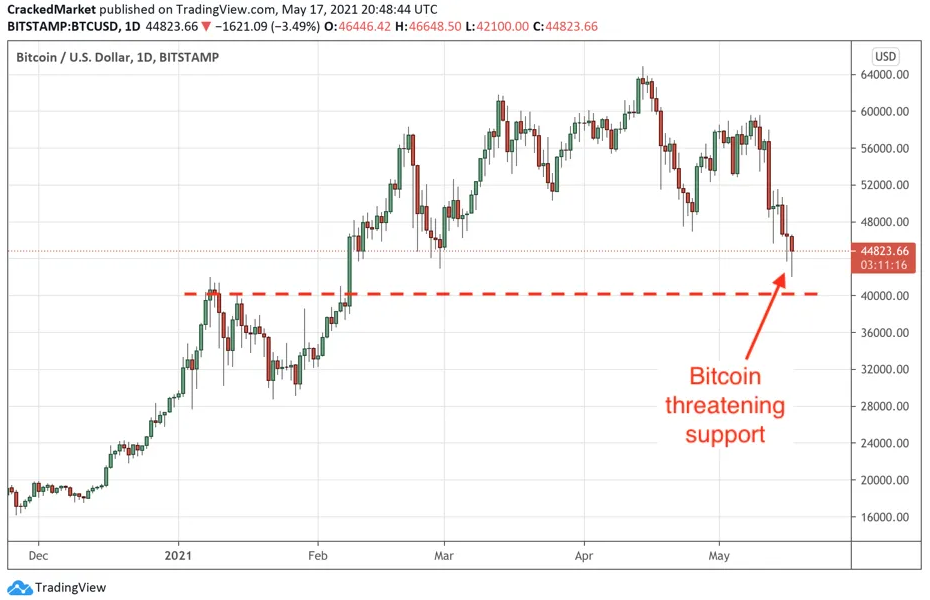 The slipped modestly following Monday's open, but fortunately, it found good support near 4,150 and eventually closed near the intraday highs.
Monday ultimately finished a quarter of a percent in the red, but more importantly, this price action looked more supportive than anything else. The majority of last week's bounce remains intact and the index is holding comfortably above 4,120 support.
Unsustainable bounces tend to fizzle and retreat quickly. Holding support and trading more sideways than down this afternoon shows most owners are not looking for the exits and would rather hold for higher prices.
As I said previously, selling begets selling and any break in the selling pressure allows most owners to keep holding. Another sideways to up day on Tuesday and last week's dip will be old news.
As complacent as this market feels, the thing to remember about complacent markets is they last a long, long time before the inevitable fall. At this point, I don't see anything that suggests we are on the verge of collapse. In fact, these resilient bounces tell the opposite. If there is one thing we know for certain about weak markets, they don't keep setting record highs.
On the downside, the one thing that would make me cautious is retreating back under 4,120 and retesting last week's lows so soon after bouncing off of these levels. Barring that, the only thing to do is keep holding for higher prices and lifting our stops when this starts making new highs.
It was an ugly weekend for , with the cryptocurrency retreating back to the lower $40k's following Musk's criticism last week.
While Bitcoin has always been the gold standard of cryptocurrencies, being the original of the breed also means it is the most flawed in terms of execution. Many alt-coins have tried to address Bitcoin's shortcomings but they never matched the mainstream adoption of Bitcoin.
With Elon turning his billion-watt spotlight on Bitcoin mining's inefficient use of energy, that could easily increase calls for a more efficient coin. Like Myspace and BlackBerry, often the first widely popular version is not the one that wins in the end.
Right or wrong, it doesn't matter what the future holds for Bitcoin, only what the crowd thinks the future is at this very moment. If sentiment flips on Bitcoin, prices could fall a good long way before finding support since the next obvious levels under $40k all the way back at $30k and $20k.
If this falls under $40k, there is no reason to keep holding. Remember, it is far easier to buy back in following a bounce than beg the market to go back to a level you wish you sold at.
(Visited 10 times, 1 visits today)