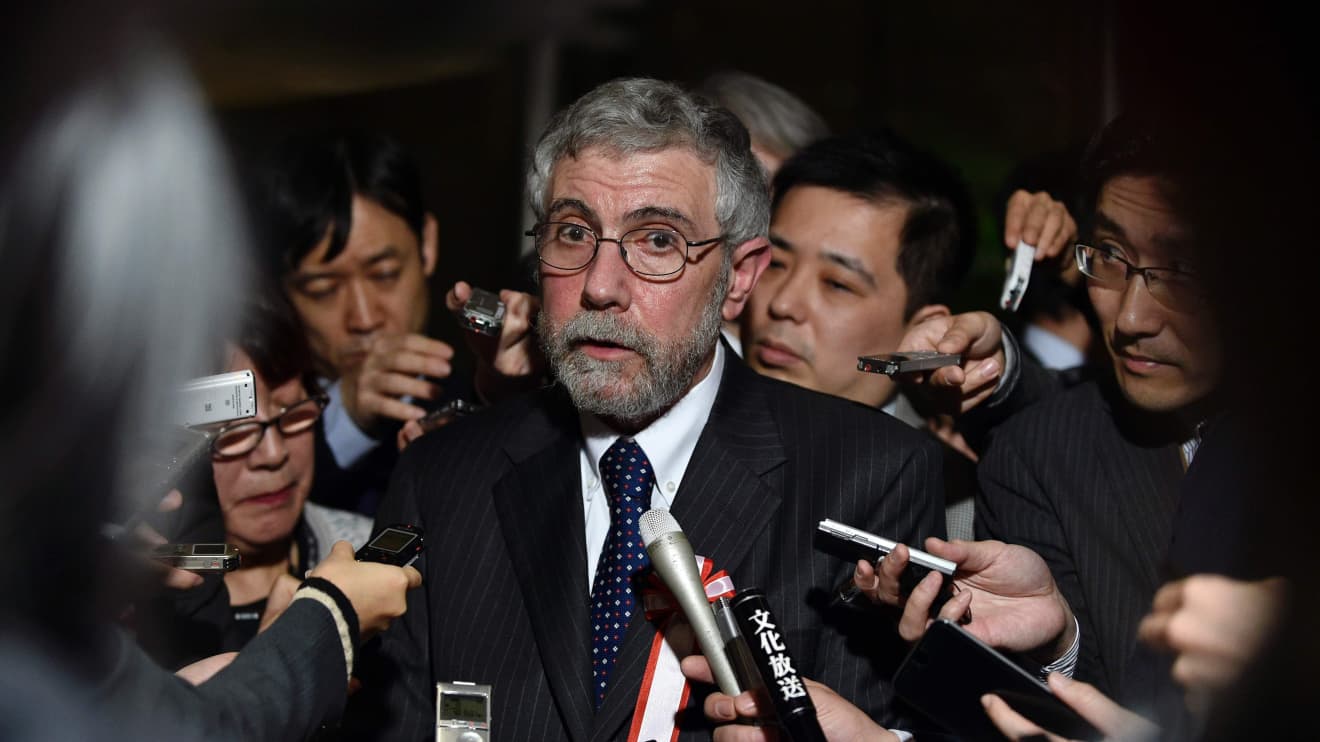 "
'We really are still very much in the disaster relief stage.'
"
That's Paul Krugman making the case on CNBC on Thursday for the U.S. government to potentially spend hundreds of billions of dollars a month to keep the economy float as the coronavirus pandemic continues to rage.
"A lot of people are going to be out of work, a lot of businesses are going to be stressed. We need to just make life tolerable for them," the Nobel Prize-winning economist explained in the interview.
He pointed out that the U.S. economy is still 11 million jobs down from where it was before the outbreak.
"All of those people are without wages, state local governments are in extreme financial distress, thousands of businesses — maybe hundreds of thousands — are on the verge of collapse," Krugman said.
Watch the interview:
As things stands now, with both parties at an impasse, millions of Americans are about to be cut off from a wide range of financial assistance programs designed to help people stay in their homes, make payments on student loans, keep their lights on and meet other financial obligations. Many of those programs are scheduled to end on or before Dec. 31.
On the coronavirus front, the news has been bleak of late. The U.S. counted a record of more than 100,000 new cases on Wednesday, the most in a single day since the start of the outbreak, fulfilling a prediction made by Dr. Anthony Fauci in June.
Nevertheless, the stock market keeps churning out the gains this week, with the Dow Jones Industrial Average
DJIA,
+1.71%
shaking off election uncertainty to rally almost 500 points in Thursday's session. The S&P 500
SPX,
+1.83%
and the Nasdaq Composite
COMP,
+2.14%
were also pushing higher.
(Visited 2 times, 1 visits today)