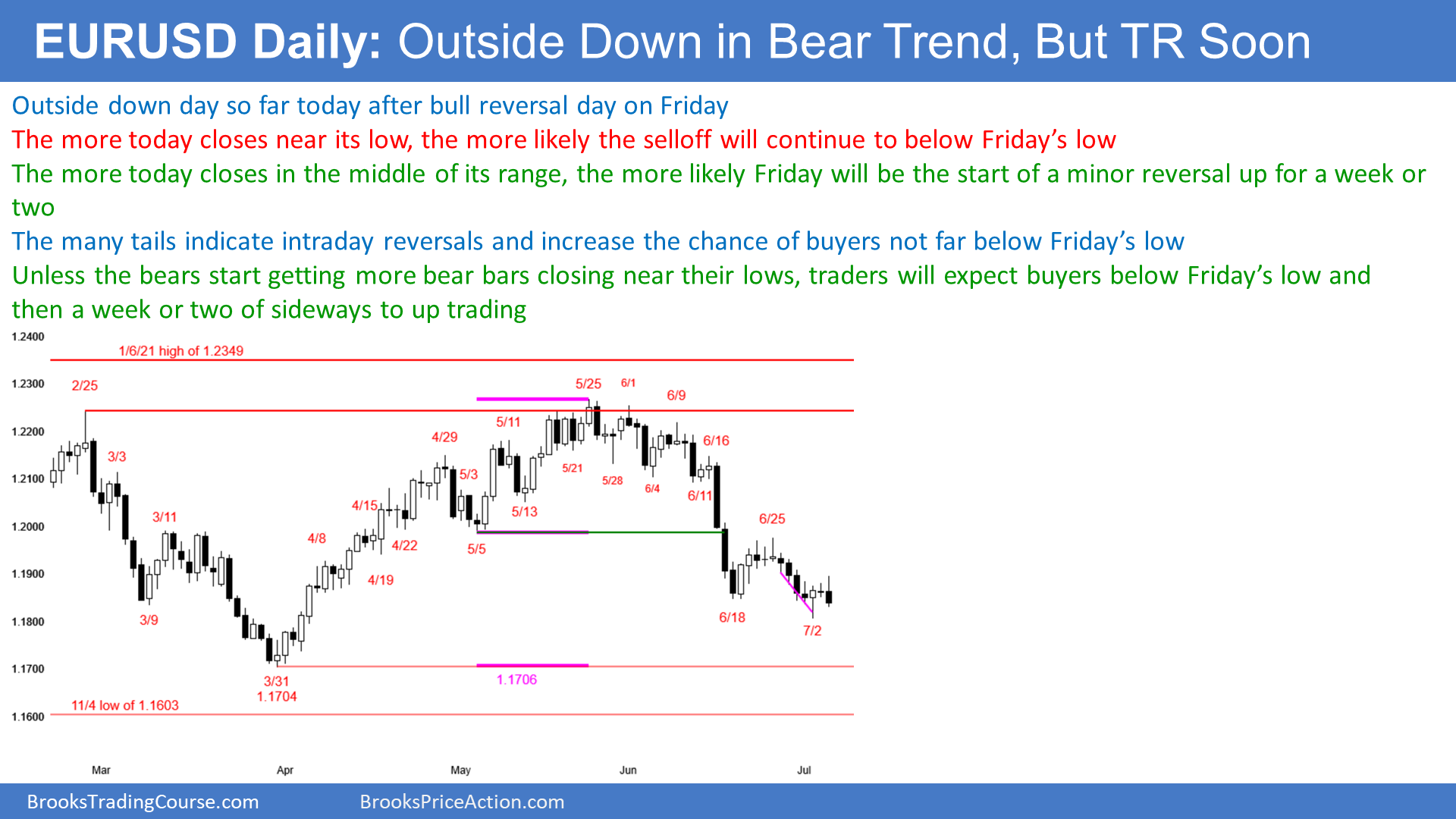 Last week formed a micro wedge bottom, and a lower low double bottom with the June 18 low.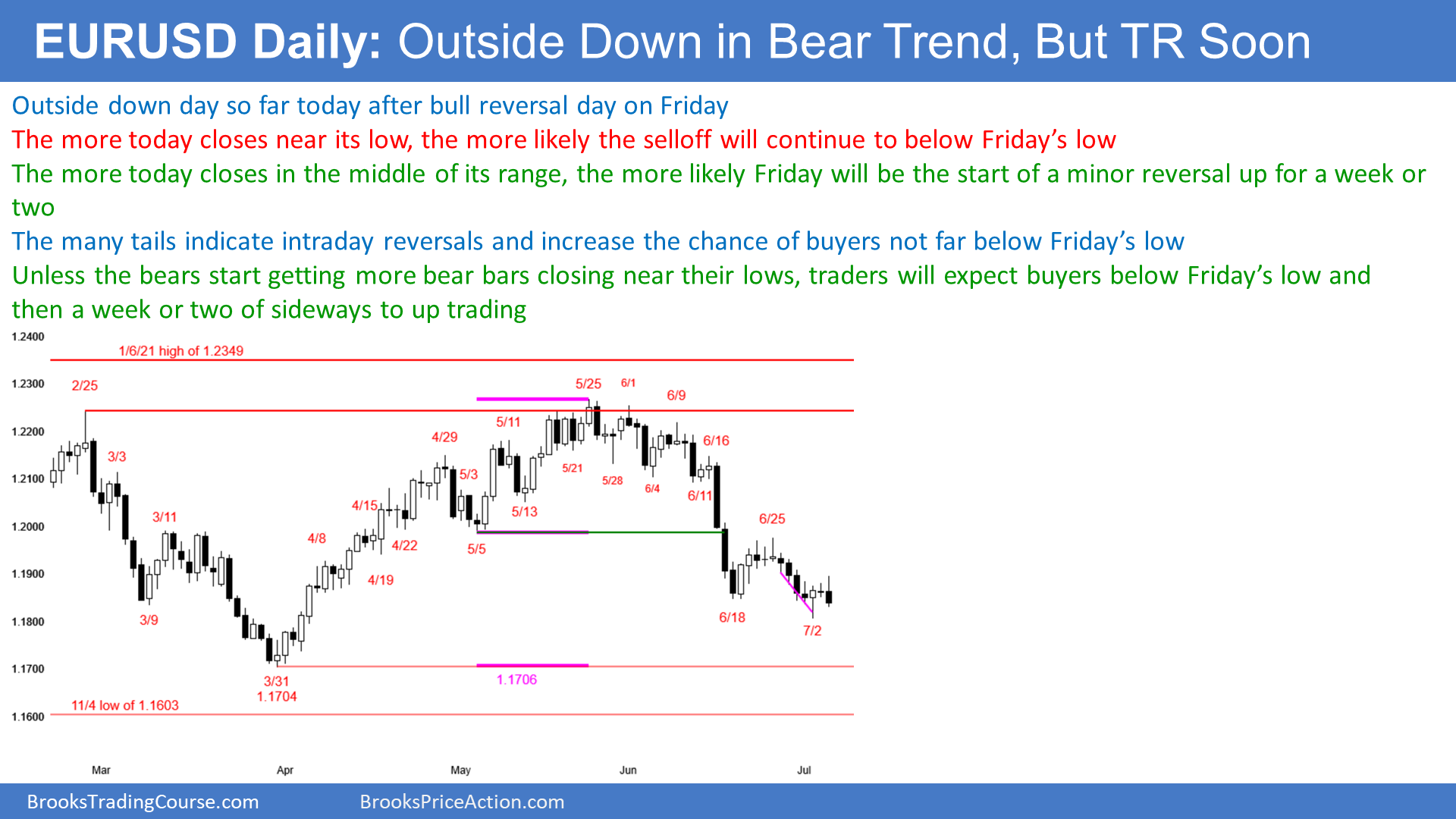 Near bottom of yearlong trading range so bounce likely soon.
Friday was reversal bar, and it had a bull body. Should bounce this week.
6-day bear micro channel with 4 consecutive bear bars so bad context for major reversal up. More likely the best the bulls will get is a bounce for a few days.
Traders might need few sideways days to decide if Friday's reversal will lead to a minor reversal up or just a 1- to 3-day pullback in the bear trend.
The more today closes near its low, the more likely the EURUSD will test below Friday's low.
The more today closes in the middle of its range, the more likely the EUR/USD will be sideways to up for a few days.
Today so far is a bear reversal day. It rallied above Friday's high and then reversed down. It is currently near the low of the day.
Bears want last week's selloff to continue down to Mar. 31 low. But since selloff has been weak, probably will bounce here or soon.
Unless strong break above June 25 lower high, odds favor a test of the Mar. 31 low in July.
(Visited 9 times, 1 visits today)