Although the is not a major economic indicator, market participants still reacted to the news with a rise in the single European currency. Notably, the data turned out to be better than expected. Analysts predicted a fall of 1.0% while actual figures showed a decrease of only 0.9%. Therefore, the market reaction clearly shows that the has been largely oversold lately. So, even a minor negative report on the US macroeconomic data is enough to weigh on the .
Existing Home Sales (United States)
Today, the European currency has even more factors for growth as markets expect the release of preliminary data on business activity in the euro zone. It is estimated that the should decline to 62.2 from 63.1. But more importantly, the is expected to rise to 57.6 from 55.2. So, the euro zone composite PMI is forecast to expand from 57.1 to 58.9. All this indicates a revival of the European business activity which is definitely a positive sign.
Eurozone Composite PMI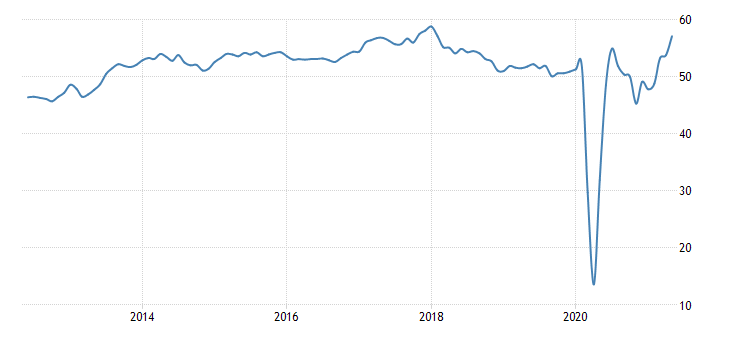 Meanwhile, in the United States, the situation is exactly the opposite as all business activity indices are expected to decline. Thus, the is projected to fall from 62.1 to 61.0. At the same time, business activity in the sector that represents 80% of US GDP is expected to decrease to 69.0 from 70.4. As a result, the US is likely to slide from 68.7 to 67.0. The overall picture shows that business activity in Europe is accelerating while in the US it is decreasing. These are the perfect conditions for the euro to grow.
US Composite PMI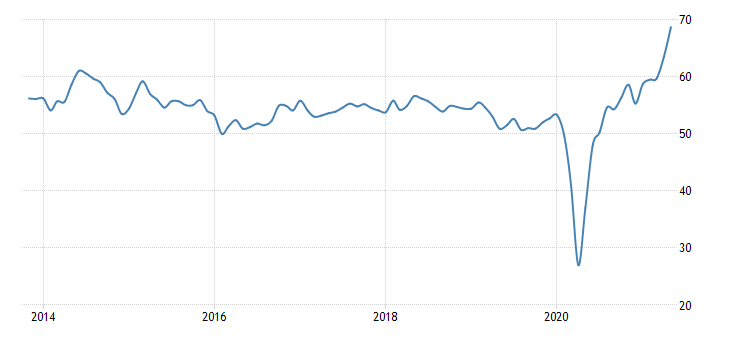 Yesterday, the European currency extended its previous correction. So, the quote reached a psychologically important area of 1.1950/1.2000/1.2050.
High speculative interest still prevails in the market which leads to impulse price changes.
Given the current layout, the price is likely to bounce back from the level of 1.1950. At the same time, the continuation of correction is still relevant.
On the daily time frame, traders cas see a slow downward movement that has led to a price correction against an upward cycle that was observed between Apr. 1 and May 25, 2021.
Traders should also pay attention to the mark of 1.1950. If the price holds above this level, it will develop another round of correction.
According to comprehensive indicator analysis, both 1-minute and 1-hour charts signal a buy opportunity due to existing correction while on the daily chart, a sell signal is generated following the previous downside momentum.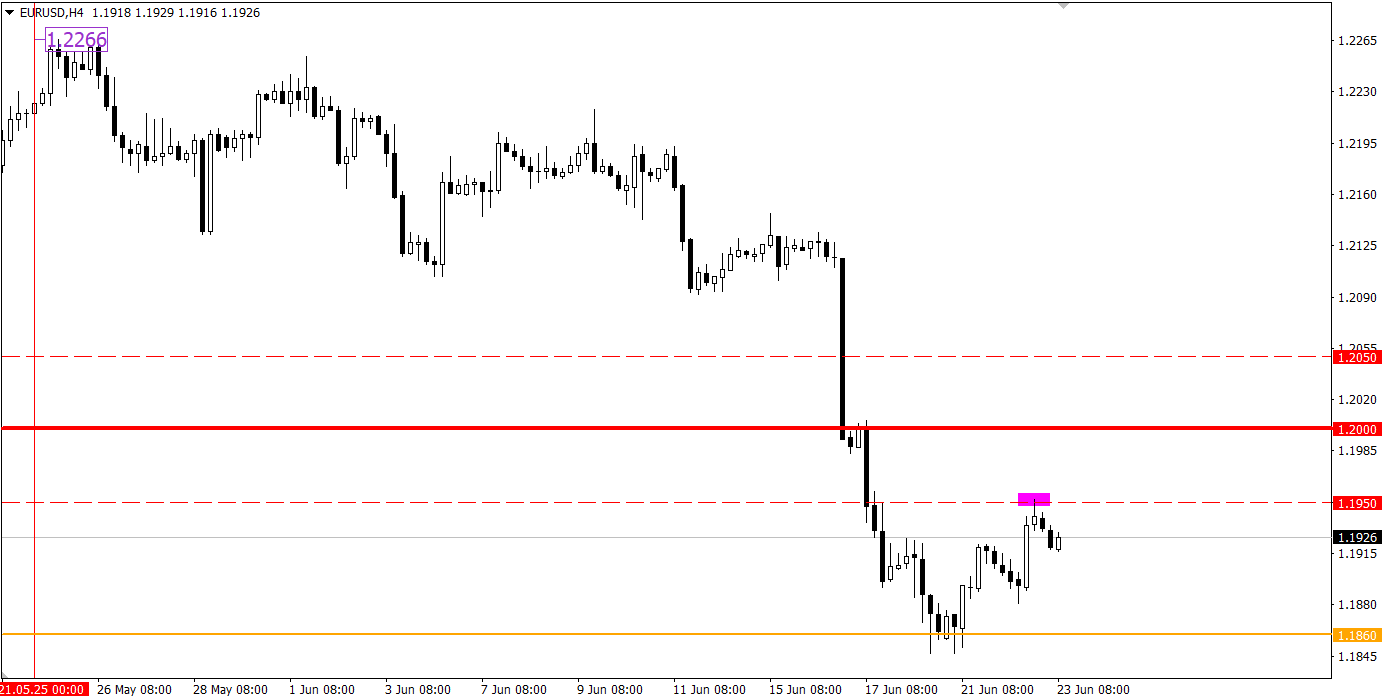 (Visited 5 times, 1 visits today)