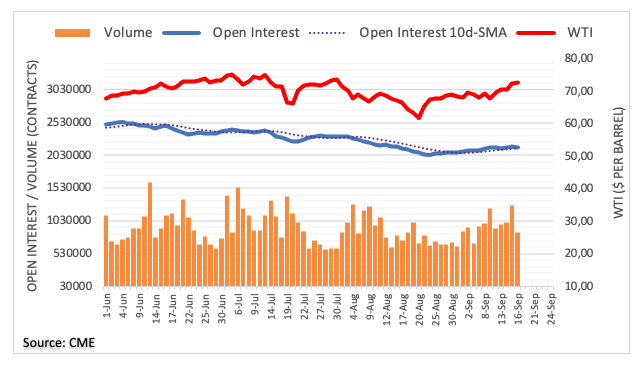 CME Group's flash data for crude oil futures markets noted investors trimmed their open interest positions by around 22.3K contracts on Thursday, the largest single-day drop since August 19. Volume followed suit and shrank sharply by around 402.3K contracts, the largest drop since August 5.
WTI: Interim top in place?
Prices of the West Texas Intermediate clinched new tops just past the $73.00 mark per barrel earlier in the week. Thursday's inconclusive price action was in tandem with declining open interest and volume, removing some strength of the recent upside and favouring some consolidation in the very near term.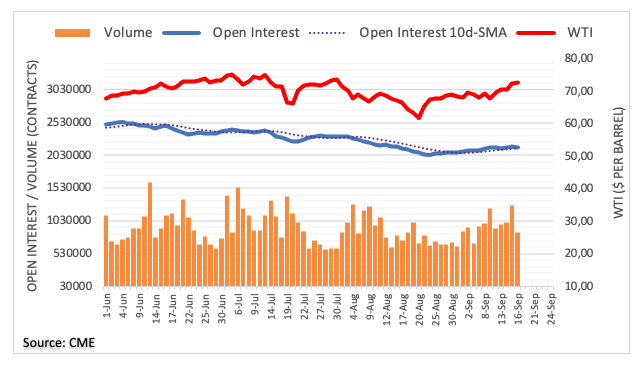 (Visited 2 times, 1 visits today)